Thinking of starting a business? Perhaps it has always been a dream to strike it out on your own? If that sounds like you, you are going to need a business loan.
Having enough capital will make a world of difference for your business which is why knowing where to get the best business loan is so important.
Here, we will discuss all you need to know about business loans and how you can apply for the one that suits your needs.
How Do I Qualify For Business Loans?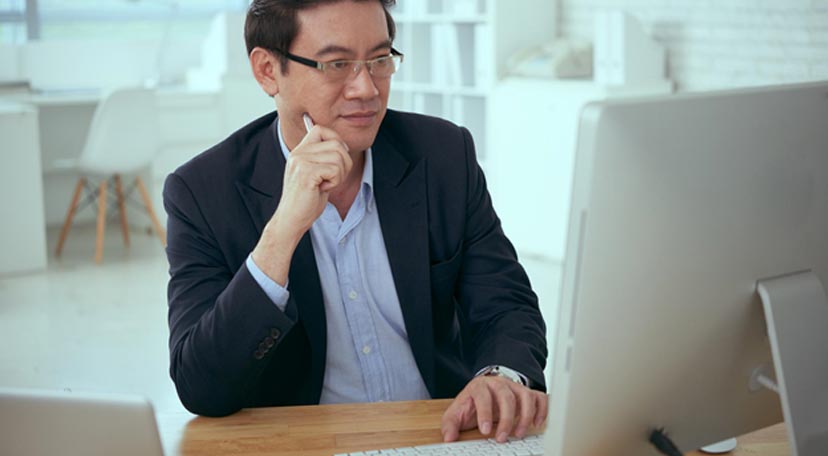 When it comes to business loans in Singapore, there is a wide range to choose from. Specific requirements differ, but some general eligibility criteria apply to most business loans in the market:
1. Businesses Need To Be More Than 1 Year Old
2. Loan Amount And Tenure
Each loan is subject to assessment. Loan amounts generally fall anywhere between S$5,000 and S$500,000 across various banks and private financial institutions.
As for the loan tenure, it's usually pretty flexible, and it can be decided based on what suits your financial and business' needs.
What Types Of Business Loans Can I Look At?
In general, there are a lot of types of business loans available. The ones listed here are mainly used for more significant expenses in the long run.
Micro Loans
Micro loans are the smallest loans available for SMEs in Singapore, with the maximum amount capped at S$100,000. Some banks and financial institutions in Singapore offer these loans together with Enterprise Singapore. The loan tenure is up to 4 years.
Many small businesses generally apply for micro loans to get funds, instead of other types of loans like business term loans. The flexibility to be used for many different purposes makes micro loans important for SMEs, especially since micro loans can be used for daily operations, equipment purchase, as well as urgent financial obligations.
Micro loans are a good fit for small businesses that require financing. So if you're looking to borrow small and immediate funds, micro loans might be an option you want to look at for your business.
Unsecured Business Term Loans
Unsecured business term loans are one of the most common business loans. Some banks and private financial institutions refer to this kind of loan as simply a business loan. If you are looking for a flexible business loan, perhaps this is a great option to consider.
The main advantage of an unsecured business term loan is that it can be used for a variety of purposes. These include improving operational efficiency and enhancing cash flow. Its term loan is usually up to 5 years.
As the name suggests, unsecured business term loans do not require any form of collaterals to apply. This means that the loan can be assessed and disbursed in short notice.
Since business term loans are not secured with any form of collateral, interest rates will be higher as compared to secured loans, as the lender is taking more risk.
For this type of loan, you can choose to borrow from either banks or private financial institutions. The difference usually lies in the interest rates and how quickly you will have access to these funds.
Private financial institutions such as Capital can help with providing quick funding of up to S$300,000 within 24 hours.
Property Loans
In general, commercial properties have higher yields than residential properties and make for great investments. It makes sense for businesses that are doing well to start thinking about getting their own property.
There are a few ways you can go about purchasing a commercial property — either as an individual or as a company. Unlike most of the loans we've talked about before, property loans require way more paperwork.
Similar to home loans, commercial property loans have long tenures that can last as long as 30 years. Additionally, they are secured loans, which means that you'll need to put up your property as collateral when applying for one. The lender has the right to seize the property should there be payment default.
Since properties in Singapore are high in costs, you'll need to show that your business is capable of taking and repaying such a loan. You'll need to show that you're making profits, have positive cash flow, healthy balances, a positive net worth, and more.
Loans like these are best for companies that are stable and more established. After all, if your business is doing well and you are earning high returns, you will want to have a space you can call your own.
Equipment Financing
SMEs that require the long term use of equipment such as machinery should consider looking into equipment financing.
Bigger businesses that want a long term use of equipment but don't have the funds to purchase it immediately can turn to equipment financing as well. In general, equipment financing is a business loan that provides you with the funds to buy equipment. The purchased equipment will be put up as collateral for the loan.
If you fail to repay the loan, the lender has the right to seize the purchased equipment, and liquidate it to repay the outstanding loan amount and any additional costs.
Generally, most financial institutions in Singapore will provide you with up to 90% of the equipment's purchase price or valuation. Depending on the lender you're borrowing from, the loan tenure is usually around 5 to 8 years.
There are also a host of factors that can affect whether you're able to get an equipment loan since these loans can come up to a hefty sum. Your credit rating, the number of years your business has been running, and other requirements can affect the approval of your loan application.
Expansion Financing
See an opportunity to grow your business but lack the funds to do so? Expansion financing can provide you with the funds to do just that, allowing you to take advantage of trends and opportunities when they arise.
Generally, expansion financing can be used for a variety of purposes, as long as it goes towards growing your business. These include research and development to expand your product and service range, moving to a bigger location when your business outgrows the current location and hiring more employees.
Expansion financing is also one of the business loans that Capital provides.
To make things simpler, you can check out this summary table for the pros and cons of the business loans covered:
-Lower interest rate
-Can be used for a variety of purposes

-A lot of paperwork
-A lot of requirements to meet, as financial institutions work with Enterprise Singapore to provide them

Unsecured business term loans

-Shorter loan application process
-No collateral requirement

-Higher risk for lenders
-Harder to qualify

-Lower interest rate
-Higher chance of approval due to collateral

-Lower interest rate
-Higher chance of approval due to collateral

-A lot of paperwork
-Financial institutions can be stringent about the type of equipment they are willing to finance

-Can be used to grow your business
Other Loan Options